Education
The Excitement of Student Humanities Ambassadors Election at UIN Malang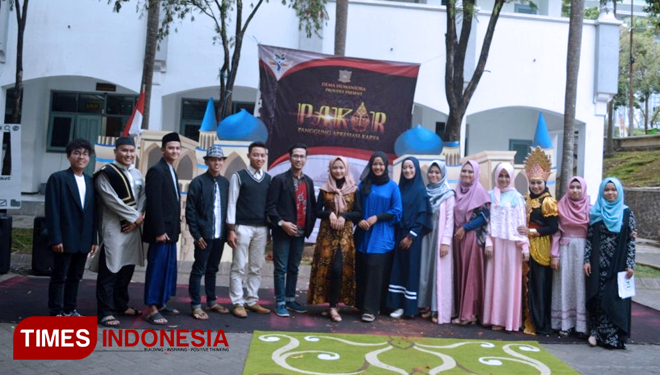 TIMESSINGAPORE, MALANG – The Student Council Interior Ministry or DEMA Fakultas Humaniora UIN Malang, held an election of Student Humanities Ambassadors on Thursday (25/10). This talent hunt event was merged with the closing of Panggung Apresiasi Karya (Pakar), which is held monthly during DEMA's management period.
"Pakar and Student Humanities Ambassadors Election are the new programs of DEMA. We want to facilitate the students of Humanities Faculty who have potential skills and soft skills, especially in linguistic sphere," said the Governor of Humanities Faculty, M. Syaiful Milal, between the sessions.
Held in the area of UIN Malang, these two events brought the theme of 'Suarakan Kebudayaan, Sulukkan Bumi Kesantrian' (Maintain the cultures and improve the santri lifestyle). The committee decided to bring that theme as well as to celebrate Santri Day on the last 22nd October.
There were 16 candidates that should fulfil the criteria in knowledge sphere, linguistic sphere, and skills. In a pair, they performed their skills according to the criteria provided by Pakar, such as dance performance, music performance, and poem reading.
The participants also got various questions from the judges, and they should answer in Arabic or English. The ambassador couple should be from Arabic Language and Literature study program and English Letters study program so that they could represent the Humanities Faculty in balance.
After they are elected, the student humanities ambassadors are expected to be the icon of Humanities Faculties in any opportunities. According to DEMA, the ambassadors are responsible to represent the students of Humanities Faculty.
"Before this election, we used to get an invitation from other universities, which means that it needs student representatives, but we have not got one. That's why, we decided to find ambassadors to be the icon of Humanities Faculty," explained Milal.
After a series of selection, there were two students chosen to be the humanities ambassadors, Ali Fikry and Marisa Salsabila Hamas. The winners were very enthusiastic and proud as they could be the representatives of Humanities Faculty.
"I am very happy and proud to be the representative of Humanities Faculty. Their support has motivated me to do this responsibility," said Marisa Salsabila, one of the winners.
"DEMA Fakultas Humaniora UIN Malang expected that Student Humanities Ambassador Election and Pakar would be a regular agenda in each period so that the regeneration and cultures could be maintained and improved," said Milal. (*)