Education
HTQ UIN Malang Improves Students' Creativeness by Using Graphic Design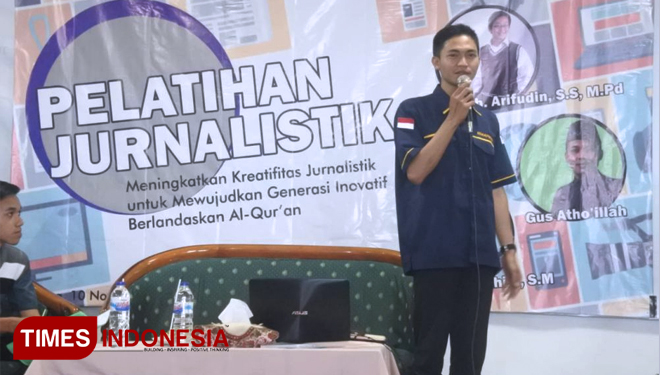 TIMESSINGAPORE, MALANG – Public Relation and Da'wah Division (HUDA) of HTQ UIN Malang held a journalistic training for the members of An Naba HTQ and the students of UIN Malang. The event was held on Halaqoh HTQ on Saturday (10/11/2018).
The event with three reliable presenters brought the theme of Improving Journalistic Creativity to Create Innovative Generation Based on Al-Quran.
In journalistic sphere, we will find two essential elements, which is text and image. These two elements create information.
The graphic design training is considered important because it develops as the time goes by. According to Gus Fuad Ibrahim, one of the presenters, learning about graphic design is important for journalists so that the news will not be monotone but interesting to the readers.
"There are values in graphic design that should be suitable to whom they are presented," explained the Editor in Chief of An Naba 2015. The choice of colors, font types, and logos has their own meanings.
Meanwhile, for the layout, he suggested that the students should keep practicing and learning. "Keep learning to make a good layout and do not hesitate. Be steadfast and fervent in spirit," said the alumni of Management study program in UIN Malang. (*)