Life Style
Marketing Turns out Influenced by These Six Human Needs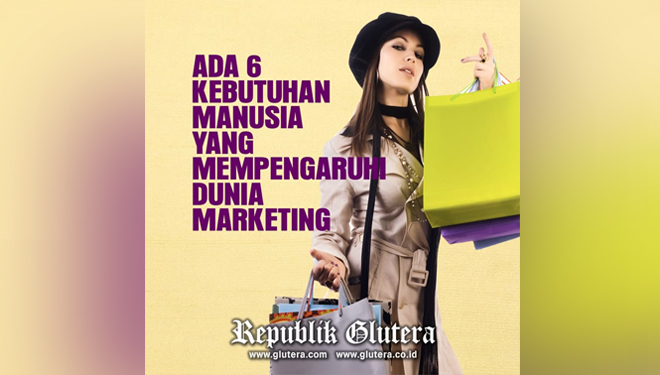 TIMESSINGAPORE, JAKARTA – There are six most important human needs that can arouse someone's desire to take action, making a decision even purchasing something. You must learn these six human needs especially for business purposes, so that you can do the right marketing strategy and many people purchase your selling goods.
Here are six human needs that you have to learn and understand.
1. Humans need the certainty and comfort
In every aspect of life, humans need certainty and comfort, including buying goods or services. So as a businessman, you can apply the principle of these needs by providing a money back guarantee if the buyer isn't satisfied with the goods or services he bought.
In addition, you should make attractive displays added with sensational offers. So that the products the product at more expensive price will be positively bought. It is because they contain a factor of certainty and comfort.
2. Humans need Variation
You can make a product or service differently from the others. So the consumers won't get bored quickly with the products you sell.
3. Humans need Similarity, Love, Connection, or Relationship
If in an ad, you write "This is the best-selling product" then there is a tendency for other people to join in. This is most appropriate for the type of person who is confused in making decisions, so with these ads, they will be easier to make decisions.
4. Humans need Exclusive or Different thing
You can make an offer by providing information that the product you are selling is a limited product so the price can be higher. Even though the prices are higher or expensive, many people prefer to buy these products because they want to look different from others.
5. Humans need something better
You can make an ad promoting a better thing, like this example: "It's time for you to replace a car with a better one." By buying a better car, someone will feel that his life is getting better.
6. Humans need the meaningful sense in his life
This can be realized in the form of giving contributions to others. Examples of ads that can be used for this are: "By buying this product, it means that you have contributed to the needs of the poor and victims of natural disasters." (*)