Life Style
Want to Feel a Hollywood Beauty Skin Treatments? Gloskin Aesthetic Clinic is the Right Place for You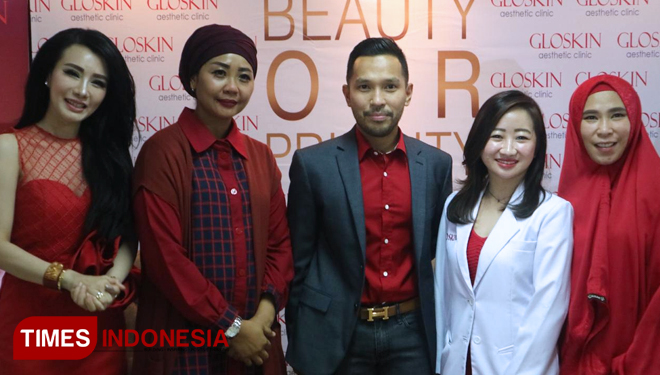 TIMESSINGAPORE, SURABAYA – A Hollywood star look has become a trend recently. Gloskin Aesthetic Clinic Mayjend Sungkono, Surabaya, offers you Hollywood beauty skin treatments called Gloskin Hollywood Beauty Secrets Face & Body Sculpting.
Gloskin Aesthetic Clinic offers Gloskin Exilis Elite 2 and Gloskin DNA as part of their Hollywood beauty skin treatments to make you feel like a Hollywood star.
Gloskin Exilis Elite 2 is a device that used to strengthen the skin, burn the fat volume under the skin and as an anti aging and cellulite also stimulate collagen production and could be used as a labioplasty device without having any surgery.
You don't need to be afraid to use this device because it has been approved by the FDA (Food and Drug Association) of America and has been registered in Indonesian Health Department as well.
This device emitting some Radio Frequency Focus, Monopolar, Ultrasound, and Advance Skin Cooling straight in to the skin when its being used.
"It needs 3-4 times treatment to get a good result. And this device has been proven by lots of Hollywood stars," Dr. Nanang Masrani. Dipl, AAAM the founder of Gloskin said.
Meanwhile the Gloskin DNA which they usually called as Skin Gen Me will conducted by taking a saliva test to know the condition of the heart, metabolism, and what kind of diet that suit the person, what kind of exercise suit our body, and what kind of disease you might have.
So what are you waiting for? Gef the Hollywood beauty skin treatments at Gloskin Aesthetic Clinic Surabaya. (*)