Sports
Live Soccer Schedule on TV March 2-3, 2019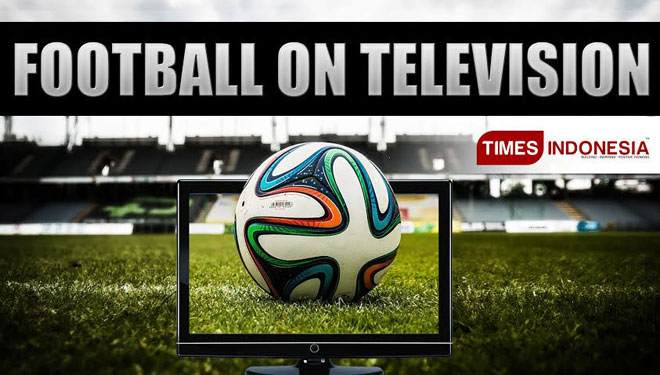 TIMESSINGAPORE, JAKARTA – Oh, weekend is coming!! Time to prepare some popcorn and set yourself cozy in front of the TV for soccer will about to begin.
This weekend there will be a classic duel between Real Madrid vs Barcelona in La Liga. Serie a will present a duel between Napoli and Juventus.
Meanwhile from North London there will be Tottenham versus Arsenal. On Merseyside there will also be Everton versus Liverpool. And Lazio versus AS Roma in Italy.
Here are the live soccer schedule on Indonesian Tv by March 2-3, 2019.
SATURDAY, MARCH 2, 2019
LA LIGA ESPANOL
02.55 - Rayo Vallecano vs Girona - BEIN SPORTS 2
18.55 - Espanyol vs Real Valladolid - BEIN SPORTS 2
22.10 - Villarreal vs Deportivo Alaves - BEIN SPORTS 2
SERIE A ITALY
02.20 - Cagliari vs Inter Milan - BEIN SPORTS 1
23.55 - Milan vs Sassuolo - BEIN SPORTS 3
ENGLAND PREMIER LEAGUE
19.25 - Tottenham vs Arsenal - BEIN SPORTS 1
21.55 - Man United vs Southampton - BEIN SPORTS 2
BUNDESLIGA GERMANY
02.20 - Augsburg vs Dortmund - FOX SPORTS
21.20 - Nurnberg vs Leipzig - FOX SPORTS
21.20 - Leverkusen vs Freiburg - FOX SPORTS 2
21.20 - Frankfurt vs Hoffenheim - FOX SPORTS 3
A-LEAGUE AUSTRALIA
15.50 - Melbourne Victory vs Newcastle Jets - BEIN SPORTS 2
SUPERLIG TURKEY
19.55 - Kayserispor vs Besiktas - BEIN SPORTS 2
SUPERLIGA ARGENTINA
07.05 - Union vs Boca Juniors - BEIN SPORTS 3
SUNDAY, MARCH 3, 2019
ENGLAND PREMIER LEAGUE
00.25 - West Ham vs Newcastle - BEIN SPORTS 1
18.55 - Watford vs Leicester - BEIN SPORTS 1
21.00 - Fulham vs Chelsea - BEIN SPORTS 1
23.10 - Everton vs Liverpool - BEIN SPORTS 1
BUNDESLIGA GERMANY
00.20 - Borussia Monchengladbach vs Bayern Munchen - FOX SPORTS
21.20 - Stuttgart vs Hannover - FOX SPORTS
23.50 - Wolfsburg vs Bremen - FOX SPORTS
LA LIGA ESPANOL
00.25 - Huesca vs Sevilla - BEIN SPORTS 2
02.40 - Real Madrid vs Barcelona - BEIN SPORTS 2
17.55 - Eibar vs Celta Vigo - BEIN SPORTS 2
22.10 - Real Betis vs Getafe - BEIN SPORTS 2
SERIE A ITALY
02.25 - Lazio vs Roma - BEIN SPORTS 1
18.25 - Torino vs Chievo - BEIN SPORTS 3
20.55 - SPAL vs Sampdoria - BEIN SPORTS 3
23.50 - Atalanta vs Fiorentina - BEIN SPORTS 3
A-LEAGUE AUSTRALIA
13.00 - Melbourne City vs Perth Glory - BEIN SPORTS 2
MONDAY, MARCH 4, 2019
LA LIGA ESPANOL
00.25 - Real Sociedad vs Atletico Madrid - BEIN SPORTS 2
02.40 - Valencia vs Athletic Bilbao - BEIN SPORTS 2
SERIE A ITALY
02.20 - Napoli vs Juventus - BEIN SPORTS 3
LIGUE 1 FRANCE
02.55 - Marseille vs St Etienne - BEIN SPORTS 1
SUPERLIGA ARGENTINA
05.15 - Racing vs Estudiantes - BEIN SPORTS 1