Life Style
The Health Benefits of Aloe Vera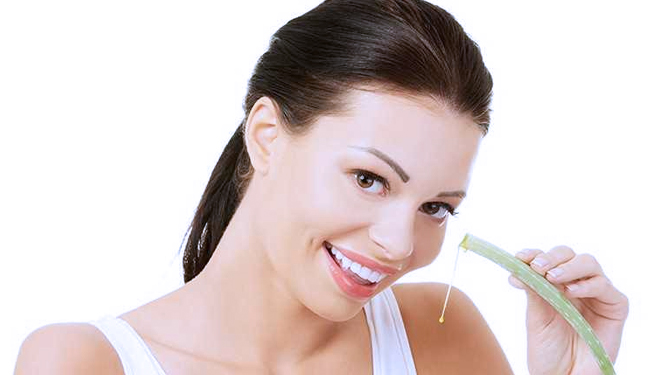 TIMESSINGAPORE, JAKARTA – Aloe vera known to be multi purpose plan which could be use for any requirements. It contains glucose, antioxidant, calcium, natrium, magnesium, and vitamin A, B, C, E, and folate. Taken from several resources, here are some health benefits of Aloe vera.
1. Moisture your skin
For moisturizer that doesn't leave greasy film on your, Aloe vera is your best choice. It soften the skin without clogging pores.
2. Soften your acne scars
Aloe vera has become especially popular in home remedies to help cure and prevent acne and acne scars. Aloe vera is also a natural astringent which means it helps to keep skin pores clear and free from the sebum. Sebum is the gunk that causes spots and zits.
3. Anti aging
One of the major causes why the skin ages rapidly are due to the drop of the elasticity of the skin cells and fibers. One reason of this is because of the lack of collagen and moisture in the skin. This causes the skin to sag and makes the poor person suffering it to look older than their age.
4. Brighten your skin
The Aloe Vera's s moisturizing, and curative properties is so powerful when it comes to beautifying the complexion that even the Egyptian Queen Cleopatra is believed to have used Aloe Vera as part of her daily beauty regime.
5. Cleanse your make up
Aloe vera gel could be used to remove your make up before you go to bed. Cleaning and removing your make up before going to bed will prevent the bacteria stay on your skin.
6. Soothe your skin
Not only your face, alie vera could soothe your skin from top to toe. Always carry the gel on your bag for daily appliance especially on summer.
7. The Aloe Vera Can Be Used To Promote The Healing Of Wounds
Aloe Vera is usually applied as a topical medication, meaning it is rubbed on the skin and other external body parts rather than taken in orally. The Aloe Vera has long been used for the treatment of particularly burns, sores, including sunburns.
8. Prevent hair lost
Aloe vera is known for treating skin irritations and burns, but it's also a perfect remedy for stopping hair loss and helping promote hair growth. Scalp and conditions that affect the scalp benefit the most from this herb (*)