Economy
Mata Milennial Indonesia Released The Most Comprehensive Digital Marketing Book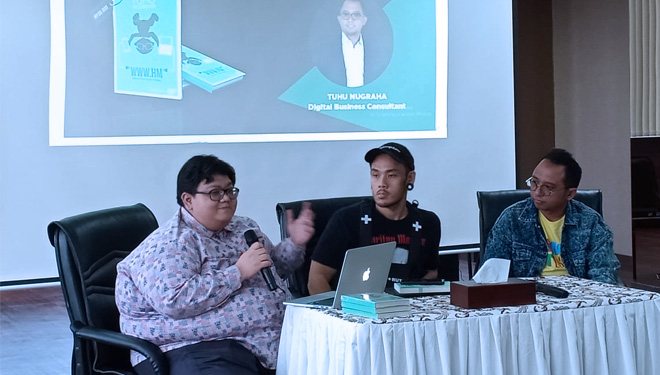 TIMESSINGAPORE, JAKARTA – Nowadays, there are only few ways to get some knowledge about digital marketing. There then, "WWW.HM Defining Your Digital Strategy" a book by Tuhu Nugraha which was published by Mata Millenial Indonesia on Friday (10/5/2019) answered all those needs.
''This book was intended to help the readers to understand hiw to use the rule of engagement and conversion in digital devices. Thus book will also help the readers on how to split the conventional way to digital one," Irwan Ariefyanto, The Chief Editor of Minenews said.
Meanwhile according to Tuhu Nugraha as the writer, this book will eliminate people's perception on social media as the main venue for digital marketing and eliminate their estimation on social media as the best sales figures. This book will slightly become reference on how to use digital strategies.
In addition, he also said that on these days where people no longer afraid of building their own business and become a businessman or new enterpreneurs this book will really help them in determining which venue will be the right and more effective marketing strategy.
However, "WWW.HM Defining Your Digital Strategy" a digital marketing book by Tuhu Nugraha is not carried in any bookstore. You could it through www.minews.id or call +62896-5385-6963, or directly visit Mata Millenial Indonesia office at Gedung MITV, Wisma Intra Asia Jl. Prof Dr Soepomo No 58 - Jakarta Selatan. (*)