Education
How to Organize Your Refrigerator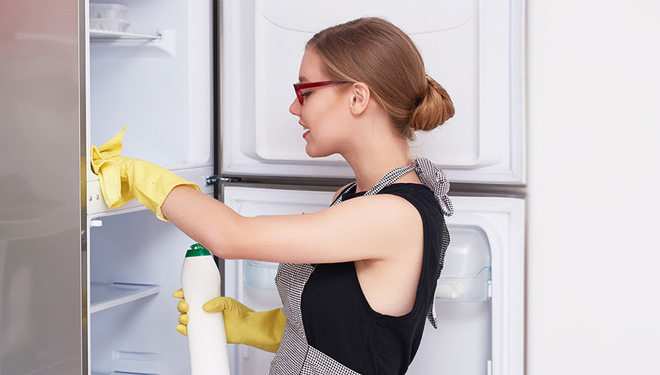 TIMESSINGAPORE, JAKARTA – Clean your refrigerator and organize it has become one important thing to do to maintain your food stay fresh and your fridge clean. Here are some tips for you on how to reorganize your refrigerator.
1. Do it at least once a week. And clean it before you do your monthly basic need shopping show you know how much is your food stock.
2. Check on every food you have and make sure they are not expired.
3. Clean your fridge with lukewarm water and antibac soap. Clean it back with lukewarm water and wipe it till its clean.
4. Organize all the thing in your fridge. Seasoning all together in a cup. And make sure you could easily found it.
5. Put the Sauce, seasoning, or snack at the fridge door since it's has the most normal temperature.
6. Add a stake spoon of baking soda and put tit in the middle on the fridge on a bowl to prevent some odor spread.
7. Make sure your fridge temperature is at Gunakan termometer dan cek suhu kulkas 36-39° F or 0-3,8° C. And the freezer is at 0° F or -17° C.
8. Put the veggie in the veggies room. Your veggies will be last for at least 7 days with it.
9. Put the beed and cheese at the meat drawer. Beef could stand for 5 days after its opened and cheese could last for 3 weeks after being opened.
Those are several tips on how to clean and organize your refrigerator. So your food will last longer and more fresh. Have a nice try!!!. (*)