Life Style
Tempe Garit Warung Pak Noo Yogjakarta is the Right Place for Tempeh Lover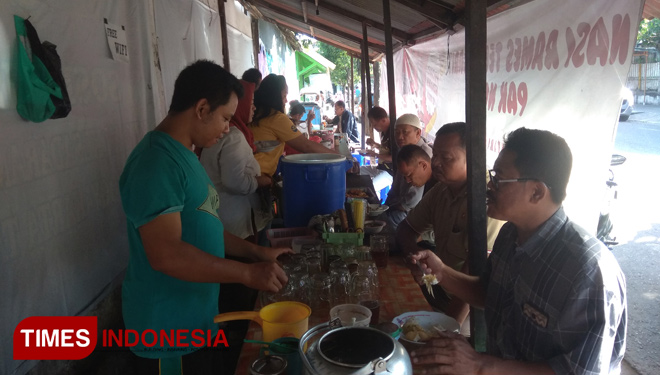 TIMESSINGAPORE, YOGYAKARTA – Warung Pak Noo Bintaran Yogjakarta will always be crowded with visitors. This small restaurant served lots of local Yogjakarta food and made Tempe Garit or Fried Tempeh as their main signature dish.
Located at Bintaran Wetan Yogyakarta this restaurant also served eggies stew, soup, and some chicken soup to accompany the tempeh.
"We could sell around 300 pieces of Tempeh in a day. And it's usually will be sold out by 12 a.m. and in a busy day we could sell more than we used to," Suharjono, the owner of Warung Pak Noo said.
Still according to Suharjono, this small restaurant which was founded on 1985 took some of his relatives to work and help him manage his business.
In addition Warung Pak Noo has never change the menu since the first time this restaurant opened because he knows that Tempeh and soup are the most favorite dishes for the Yogjakarta people. And yet, the taste of the Tempe garit has never been change since then.