Sports
Quest Hotel Kuta Participated in the Futsal Competition Held by the Quest San Hotel Denpasar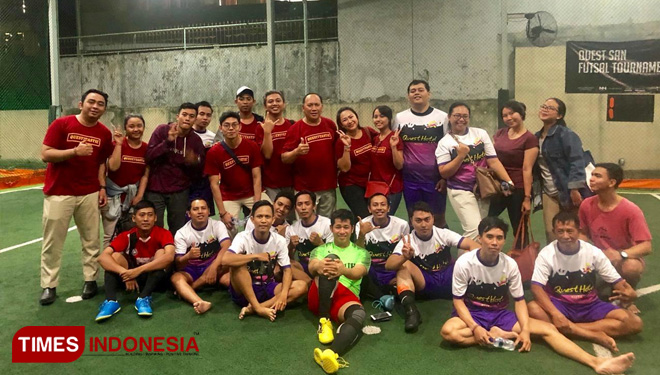 TIMESSINGAPORE, DENPASAR – There was another hectic at the MU Club Sport Denpasar. Quest Hotel Kuta participated in the futsal competition held by the Quest San Hotel Denpasar to celebrate their 4th Anniversary.
This event which was held for two days on 18-19 June 2019 was held to strengthen the bound between two hotels which run under the same company. The Quest Hotel Kuta staff were very enthusiastic to join the competition.
"Futsal is chosen because we think this sport will be a great venue to strengthen the bound between the hotels. Beside, most of the staff members could play it and enjoy it," Desak Lia Haryati - Director of Sales Quest Kuta Hotel said on Tuesday (25/06/2019).
Located at Jalan Kediri Quest Hotel Kuta were so accessible and close to lots of tourist destination like the Kuta Beach, Legian Street, and Discovery Shopping Mall. It's also equipped with 95 suites which will give a modern contemporary touch in every of its room.
For further information or reservation at the Quest Hotel Kuta you may contact +62 361 764 009. And get your best deal and staying experience at this wonderful hotel. (*)