Travel
Kreco, the Apple Snail Soup which will Give You an Exotic Taste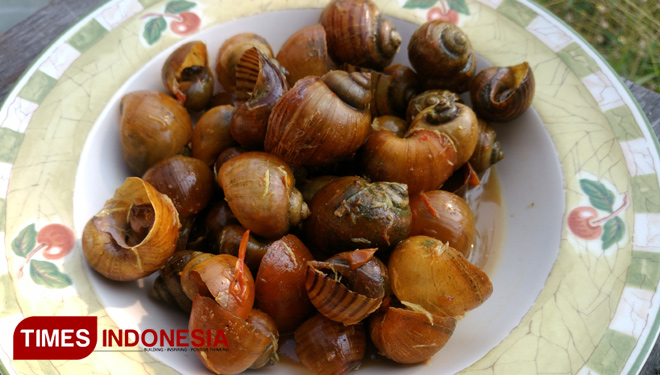 TIMESSINGAPORE, KEDIRI – Kreco or the apple snail soup is an exotic food which originally came from Kediri, East Java has become one cullinary attraction for some exotic food lovers. Lots of street food seller at Simpang Lima Gumul Kediri served this exotic food as for the visitors.
"The local community from any different range of age loves this food so much. The event make it as their regular snack each time they visit this place," Cak Mat, Kreco seller at Simpang Lima Gumul said.
Still according to him, he normally will cook around 25kg of apple snail in a day. All the apple snail will be vanished in several hours after he arrive at his place by the customers.
He usually made it in to two kind of food, apple snail soup and the apple snail satay with peanut sauce. The customers usually will choose over the apple snail soup rather than the apple snail satay.
It needs special treatment to eat the snail. You need some toothpicks to take the flesh out of it shell. And make sure you dont eat the bottom part of the snail because it's actually not a flesh but just a dirt and tasted a little bit yucky.
This apple snail soup or satay is very affordable. For a set of kreco or apple snail you will only need to pay around IDR 5 K. This exotic food of Kediri will really satisfied your need of exotic taste. (*)