Life Style
The Journey Return Ceremony in the 3rd Anniversary of Desa Visesa Ubud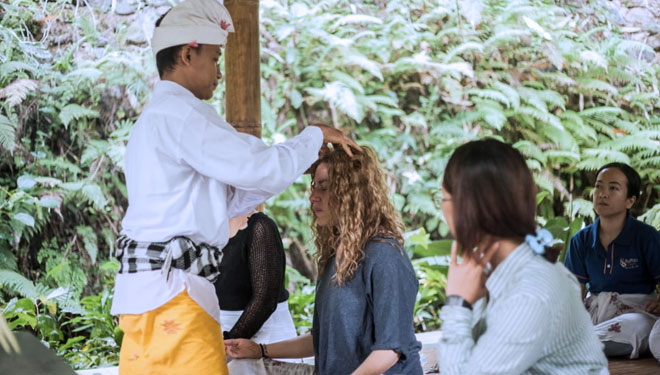 TIMESSINGAPORE, DENPASAR – Ubud has been well known by its nature beauty. Its conventional atmosphere, the eco friendly place, and their cultures has enchanted so many attention of the visitors. Desa Visesa (Visesa Village) which located in Ubud just had their 3rd anniversary which enchant lots of eyes.
The celebration was started with a staff gathering on 29 and 30 June 2019. The staff cleaned all the Resort area from waste especially plastic as their mission on zero plastic used on the village.
They then do some meditation on the Kampoeng Ubud area to release their tiredness after the activities. There are One Day Learning Program (meditation, yoga and healing are included) Healing Retreat Workshopand Journey to the Basic Life which took them to learn the Balinese cultures deeper.
They also introduced their new spa treatment the Visesa Balinese Healing & Spa to around 100 guests of
Travel Agents, Medias and Hotelier at that moment. This treatment will be launched soon by the Healing Program Workshop.
"We would also like to introduce and share our new product, the Healing Retreat from Balinese Healing & Spa. Also we would like to take all the guests and the local community to conserve the exotic Balinese cultures through our 3rd anniversary," Yanti Lestari - PR & Marcom Manager Desa Visesa Ubud said.(*)