Travel
The Dinosaurs Show, a Wonderful Attraction at the Mojosemi Forest Park Magetan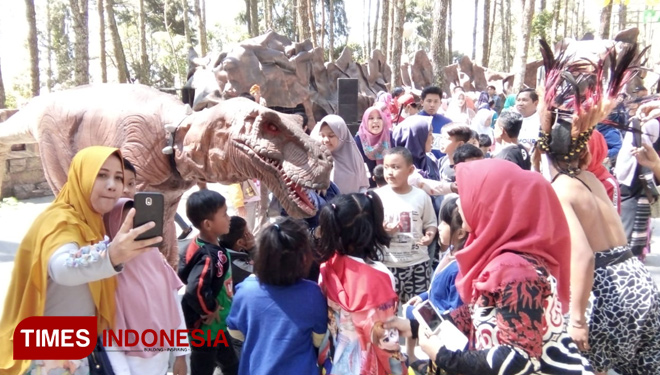 TIMESSINGAPORE, MAGETAN – Would you like to see some ancient creature like Tyrex and their gangs? Well, the Dinosours Show at Mojosemi Forest Park Magetan will fill up your day with some story and history of them.
On this park the tourist will be entertained with 30 minutes show of the Dinosaurs. Unfortunately, this show is only shown on the weekend, every on Saturday and Sunday.
"You could enjoy the show on the weekend at 11.00 a.m and 14.00 p.m (local western time)," Romo Topan, the Main Director of Mojosemi Forest Park said.
In addition, Mojosemi Forest Park which is located at the Sarangan, Magetan, East Java also has lots of dinosaurs replicas that could made a sound and move. There are around 13 spots of replicas spotted around the forest.
The Dinosours Show which was officially opened in last June 2019 is not only the main attraction at the Mojosemi Forest Park Magetan. There were also another attraction like flying fox, paintball, high rope, ATV, and Lawu Jeep. You could also get some food on the cafeteria or spend the night at their motel if you like. (*)