Economy
Tuban has an International Carnival Costume Designer? Let's Check It Out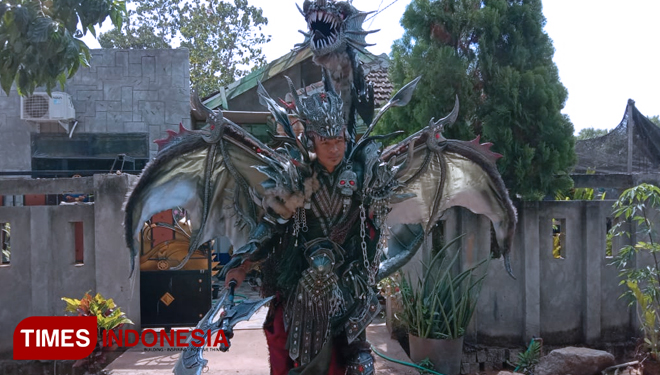 TIMESSINGAPORE, TUBAN – As we all know that August is the time where all parade will he held. Most of the participant will show their best carnival costume either they made it themselves or just rent it. Like what this Tuban guy did.
Muhammad Arif Wahyudiyono, a local guy of Tuban, an owner of Griya Bidadari who specialized himself in making Carnival costume could lend you any Carnival costume you want. He also able to make any design you like to have.
Located at Tunah, Semanding, Tuban this house was formerly just a bridal house and salon. He started the Carnival costumes business about 7 years ago after seeing all his friend succeeded doing the business.
"My customers are normally from the local area. But there are also some customers from China and Thailand," Muhammad Arif Wahyudiyono said on Wednesday (7/8/2019).
Meanwhile, as to promote his own costume, he also joined some big event outside of Tuban area like JFC and other carnival costume in Indonesia. His "Devil King" costume even has already gotten an award on JFC festival. (*)