Education
USD Built a Sophisticated Chemical Biology Laboratory by the South Korea Fundation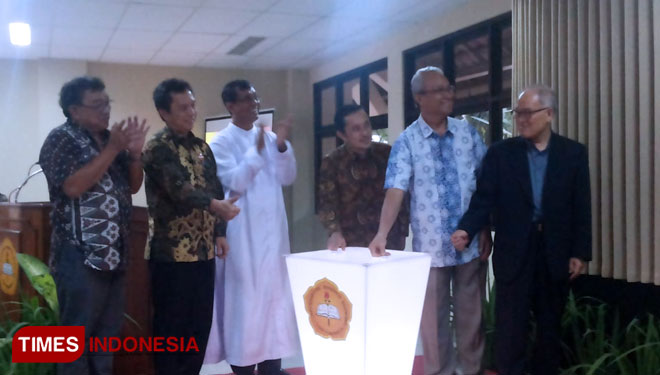 TIMESSINGAPORE, YOGYAKARTA – Universitas Sanata Dharma (USD) built a sophisticated chemical biology laboratory to support the Chemistry Education Major. The laboratory was funded by the government of South Korea through Dogang University Seoul.
"This is a proof that we have had a good multinational cooperation for the good shake of education. The laboratory obviously will give a huge benefit for our university," The Rector of USD Drs Johannes Eka Priyatma, M.Sc, Ph.D said on Friday (6/9/2019).
The laboratory was situated on one of the 4th floor building in 2.400 m2 area. As a sophisticated laboratory it has several equipments such as Gas Chromatography (GC), Atomic Absorption Spectroscopy (AAS), Fourier Tranform Infrared Spectroscopy (FTIR), and Spectrometer.
Still on that building, there were also some micro teaching laboratory and STEAM Learning Center. The STEAM Learning Center was aimed to be used by another major like Physic and Math and more.
The cooperation between USD and the government of South Korea not merely about the laborayory facilities. USD also sent some of their lecturer to take postgraduate degree in Sogang University. (*)