Life Style
AYANA Resort and Spa Bali Take You to be More Aware of Your Dog's Health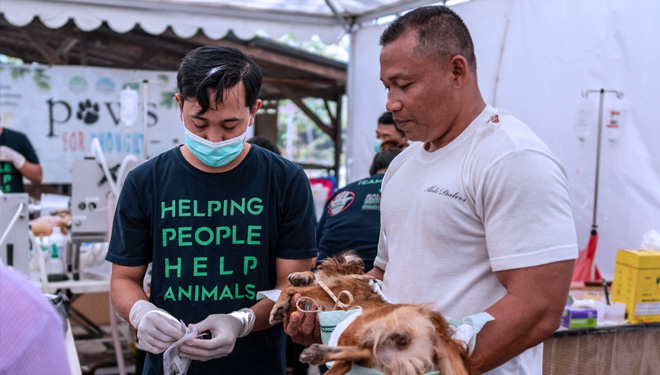 TIMESSINGAPORE, DENPASAR – AYANA Resort and Spa Bali held the Corporate Social Responsibility (CSR) called 'Paws for Thought'. This event was held once every 3 months to raise the society awareness on their pet's health.
The event which was held in Champa Garden AYANA gives several free vaccinations and free castrations for the local stray dogs around Jimbaran area. This event was aimed to reduce the chance of getting rabies in case these stray dogs bit them.
They also explained how important is vaccination and castration to the dogs to the local community. They also asked the local society to join them on the event and bring their dog to be vaccined and castrated.
For this event, the AYANA took some veterinarians from the Seva Bhuana Foundation to do the social act together. Meanwhile AYANA Resort and Spa Bali also said their gratitude towards the foundation, Dinas Pertanian dan Pangan Kabupaten Badung and also the local community who support them for this event.(*)