Life Style
Barong Blueberry Guitar by I Wayan Tuges Tour d' Europe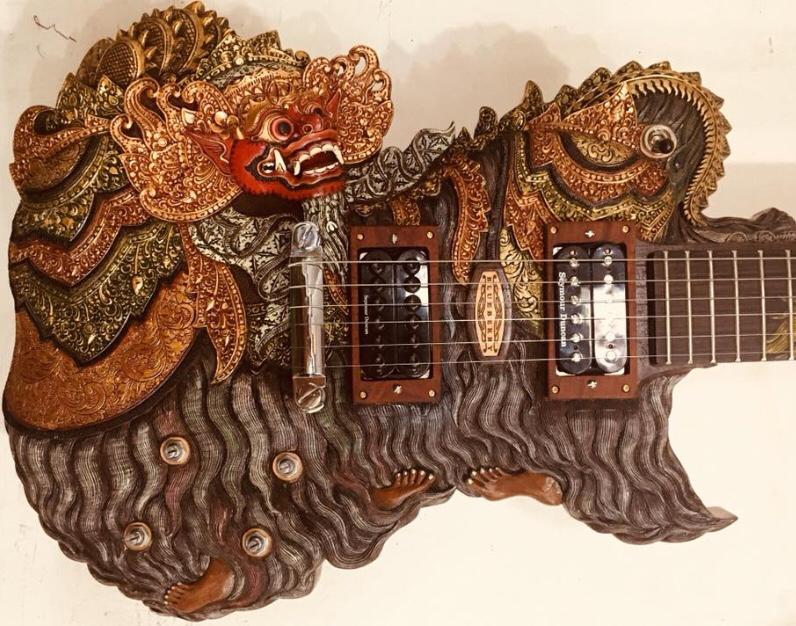 TIMESSINGAPORE, DENPASAR – The Barong Blueberry Electric Guitar which was made by I Wayan Tuges was displayed on the Bali Taksu Legacy. This guitar was taken two country in Europe i.e. Germany and Holland.
Bali Taksu Legacy was started its roadshow in Holland by September 13-15 2019 at the Pasar Indonesia Raya 2019 festival in Den Haag. Then followed by touring in several place in Germany like Samnok (Hannover), Rumah Budaya in Berlin, Sangri Lah Frankfurt, and Mainfield Frankfurt by Tuesday (17/9/2019).
"I am honored to be able to show Indonesian masterpiece to the world. And I'm so proud of it, I hope that this will also brings a good effect for tourism sector in Bali," I Wayan Tuges said on Tuesday (17/9/2019). .
On his tour in Holland, Tuges had a warm welcome from the Indonesian ambassador for Holland I Gusti Agung Wesaka Puja. The ambassador was so proud of these Balinese artists who brought Balinese culture to Holland.
Beside the Barong Blueberry Electric Guitar by I Wayan Tuges, Bali Taksu Legacy also brought and introduce some other Festival which is usually held in Bali such as Sanur Village Festival, Bali Barong Festival, Bali Blues Festival, Gus Teja and also introducing several fancy accomodations.(*)