Travel
The Community Starting to Prepare Themselves for the 9th Kampung Cempluk Festival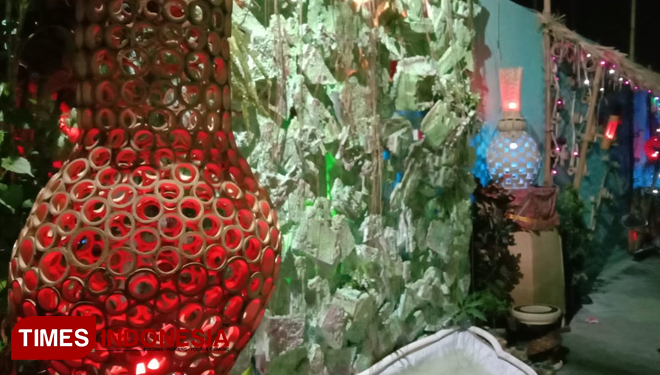 TIMESSINGAPORE, BANYUWANGI – The 9th Kampung Cempluk Festival will be held soon in Sumberjo, Kalisongo, Dau, Malang. This Festival is planned to be held on September 22-28 2019.
Lots of the people spotted busy preparing the whole thing for the Festival. They were preparing the decoration for the booth in front of their house, some just sitting down to discuss the parade they will held on the Festival.
"This time, we use this narrow street which connecting the community yard as a place for the Festival. This is done in order people could able to see our area as a beautiful place to visit," Supriadi a local citizen said on Sunday (16/9/2019).
This festival was created in order to introduce some local culture and wisdom to the youth. Thats why on this occasion lots of youngsters were involved on the process.
Its 3 days before the Festival started, yet the beautiful booths have been looking so well prepared. All the glimmering lights and the unique bamboo lights has been patched along the booths.
All those beautiful booths will be full with some local food on the day of the Kampung Cempluk Festival started. Can't wait to see it aye?