Education
The New Building of IST Akprind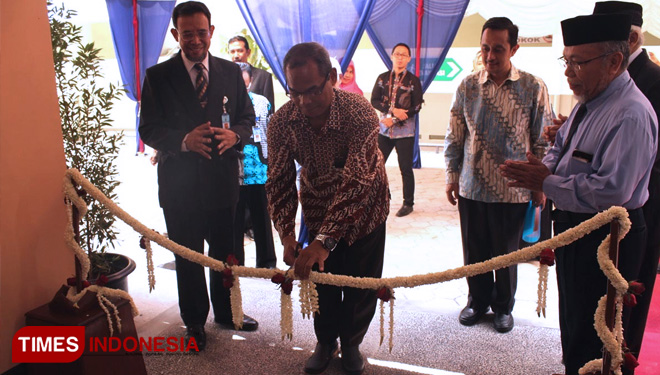 TIMESSINGAPORE, YOGYAKARTA – The Institut Sains dan Teknologi (IST) or the Science and Technology Institute of Akprind Yogyakarta keep maintaining their performance and service to the students by making a new building for the teaching and learning process.
The building which is officially opened on September 26th 2019 is situated in the west wing of the university. This building was build in 480 m area in 5 floors with 20 classrooms.
"We will maintaining the sustainability of this universities by adding more and more facilities for the students. Beside this new building we had also built a dormitory for the students in 2016," the Rector of IST Akprind, Dr Ir Amir Hamzah MT said.
The dormitory building is quiet comfortable. It has 27 room that could accomodate some students that willingly stay in it. Of course it will be more cheaper than renting some room outside.
Meanwhile the Special Staff of the Governor of DIY of Social Culture and Society Field Drs. Molyono really appreciate to what IST Akprind did. According to him, beside the human resources, some good accomodation such as new building and facilities are needed to support a good the teaching and learning process. (*)