Travel
Wayang Jogja Night Carnival Got so Much Attention from the Tourists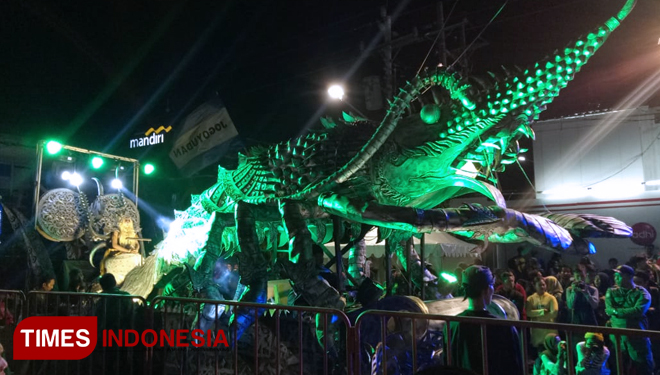 TIMESSINGAPORE, YOGYAKARTA – Thousands of people gathered around Tugu Pal Putih area Yogyakarta. These people were coming from anywhere near the area just to see the Wayang Jogja Night Carnival (WJNC). Some of them even coming from another area or foreign country.
The event which was held on Sunday evening (7/10/2019) was held to celebrate the 263th anniversary of Yogyakarta. There are also thousands participant joining the event.
The talents started walking from the Museum Sandi Kotabaru Yogyakarta to Jalan Sudirman and headed right to Tugu Pal Putih and then straight to Jalan Margo Utomo (Mangkubumi).
"We took Wayang Kapi-Kapi as our main theme for tonight since its symbolize unity in diversity. The shape of the wayang (puppet) represent the life we had on earth," the Show Director WJNC, Yetti Martanti said.
The 4th Wayang Jogja Night Carnival (WJNC) 2019 Yogyakarta took street art for their main concept. This annual event has become one awaited event for lots of domestic and foreign tourist for its exotic and wonderful attractions. (*)