Economy
Brizo Kitchen and Bath Together with Le Chatheau Living Give Their Special Product to 3 Indonesian Architects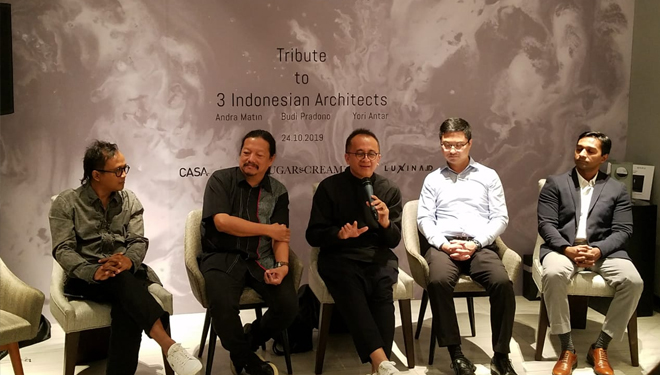 TIMESSINGAPORE, JAKARTA – Brizo Kitchen and Bath Company together with Le Chateau Living give some appreciation to three Indonesian architects by giving their special limited "vettis concrete". Vettis Concrete is a luxury limited edition faucet and only made for 500 of them.
The three lucky architects are Andra Matin, Budi Pradono, and Yori Antar. Three of them were considered as a figure who gives huge contribution to the development of architecture in Indonesia.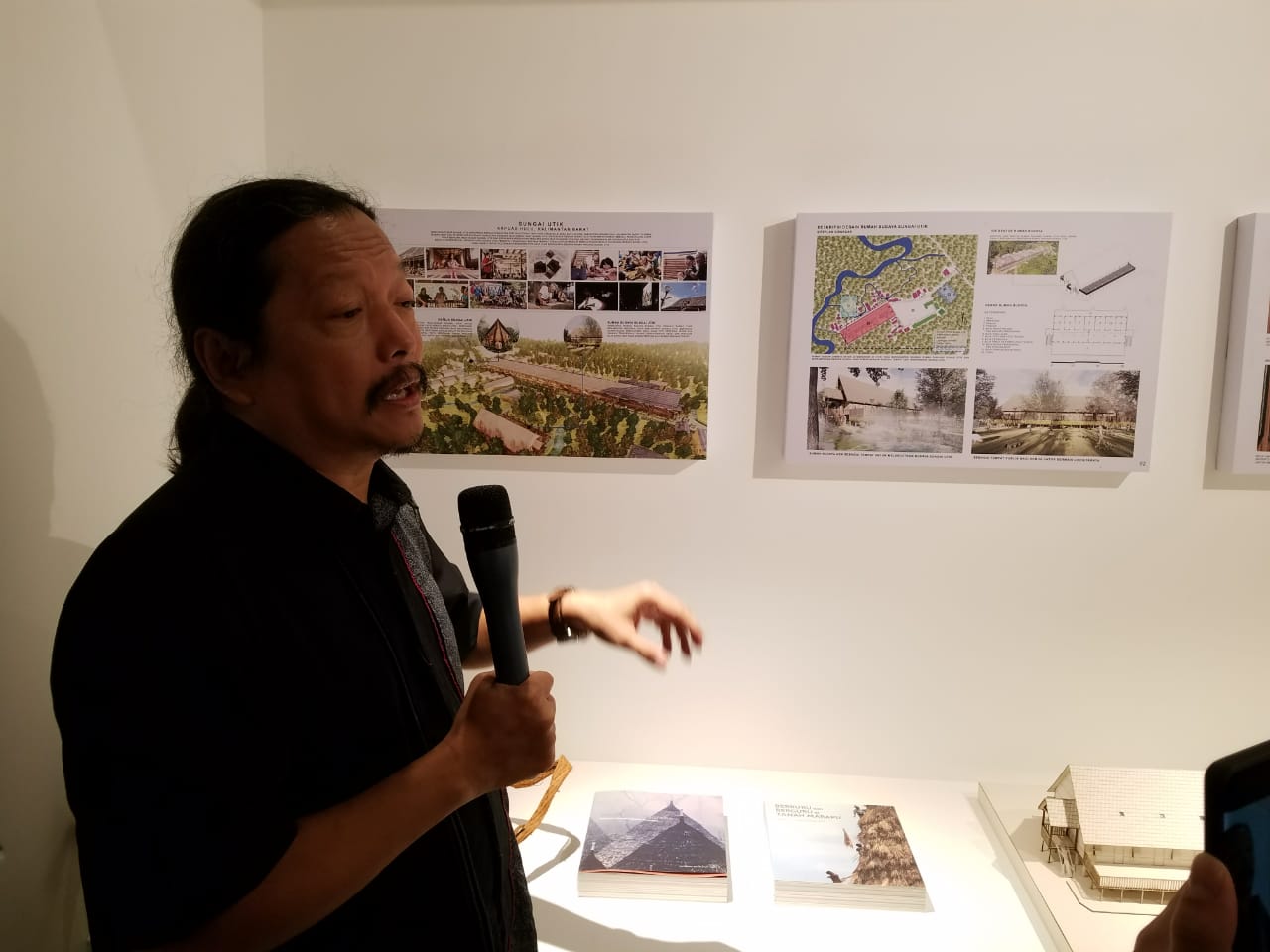 "They have represented Indonesia at world competition a lot. Their contemporary yet with an Indonesian character and culture design has brought a good value to Indonesia in the world's eyes," TJ Ead, industry designer of Brizo Kitchen & Bath said at Le Chatheau Living, Kemayoran, South Jakarta, on Thursday (24/10/2019).
For your information, Andra Matin is a quite popular architect with his exotic designs such as GBK Aquatic Center, Potato Head Beach Club Bali, Blimbingansari Airport of Banyuwangi, and several private residences including his own house which has attracted so much attention from the world.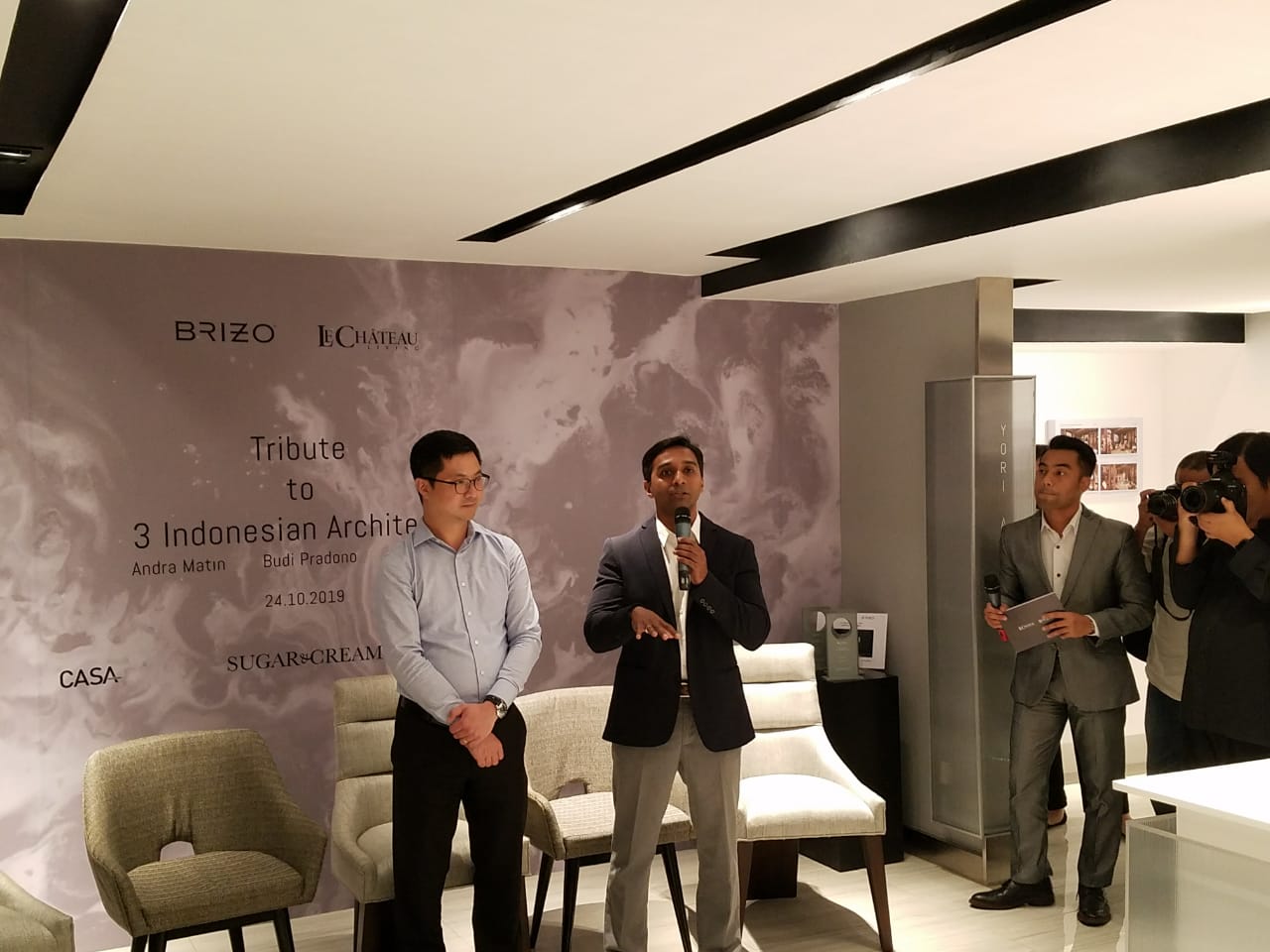 In another hand, Budi Pradono is well known with his out of the box designs with a cultural yet far away from conventional. His designs such as Issi Villa, P House si Salatiga, Clay House at Selong Belanak and The Slanted House in Pondok Indah. He has been invited to become a keynote speaker for several seminar around the world for his designs.
Meanwhile, Yori Antar is well known with his modern and contemporary designs. His role in conservation is not only important for architecture and the design industry, but also for culture and tourism sectors.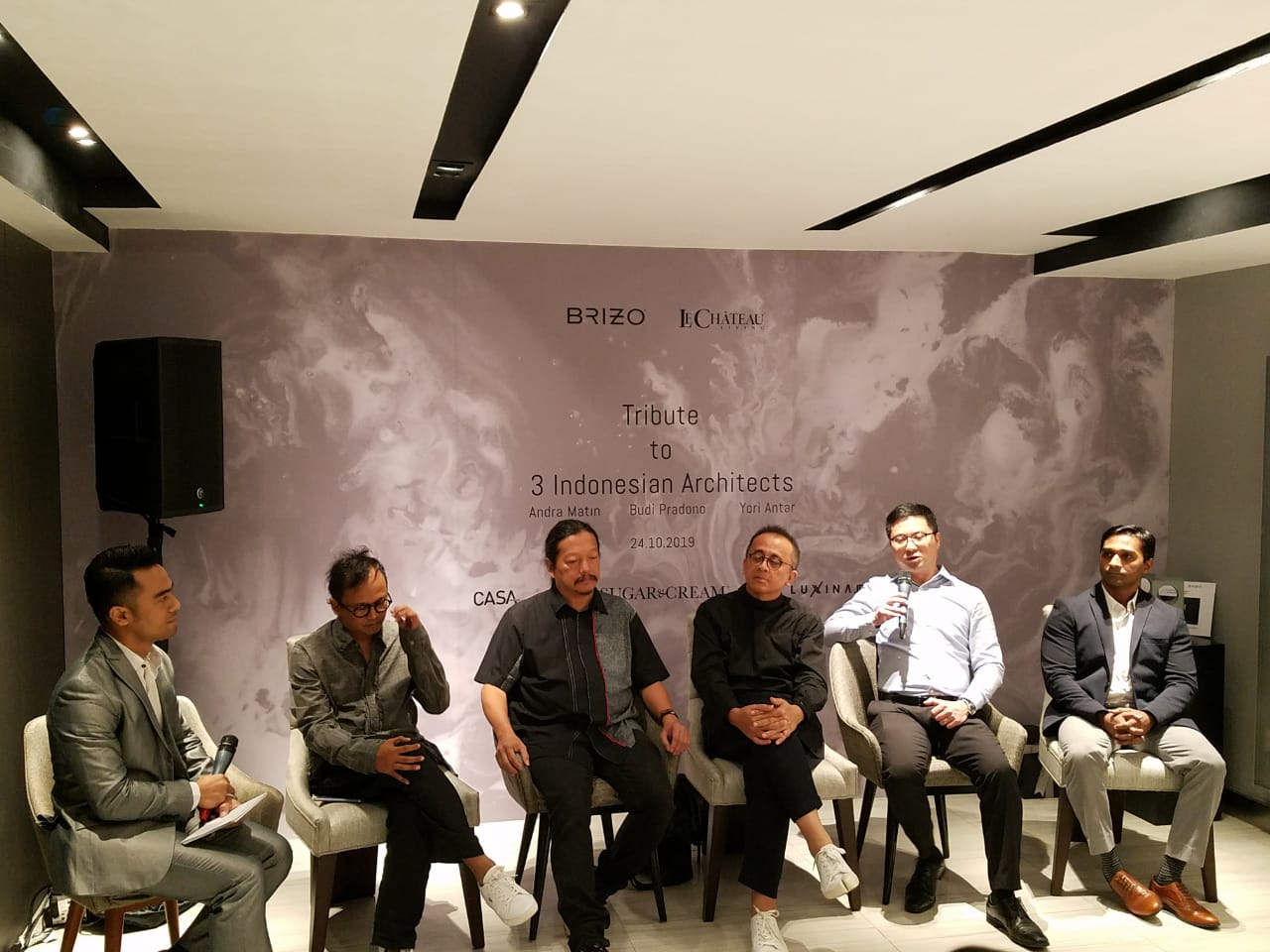 His designs such as on Lapangan Banteng, Gelora Bung Karno landscape, RPPTA Kalijodo has made his skill looks so astounding. No wonder that Brizo Kitchen and Bath Company together with Le Chateau Living granted them with a prestigious award. (*)