Sports
Praveen/Melati Grab Gold Medal at French Open 2019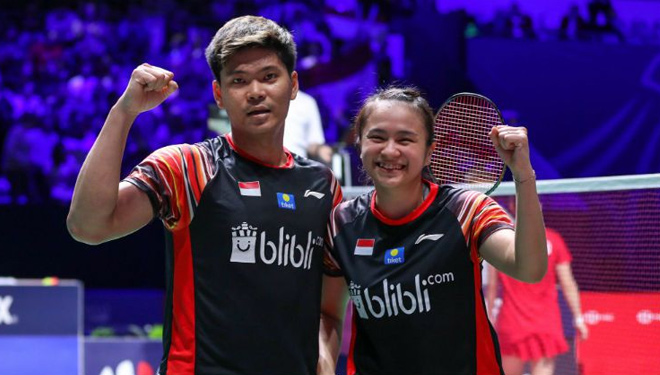 TIMESSINGAPORE, JAKARTA – Indonesian mixed double pair Praveen Jordan/Melati Daeva Oktavianti surprised everyone on French Open 2019. They beat Zheng Siwei/Huang Yaqiong of China and managed to put the gold medal in to their bag.
The game which was held on Sunday night (27/10/2019) were a tough one. The Chinese wouldn't let them win easy and make them had an extra round.
They lost the first game by 18-21, they keep trusting each other and maintaining communication to keep their spirit on fire.
However, they could tackle their opponents on the second game by 21-16. This round raised their self esteem and believe that they could win the game.
At the additional round they show their best performance by knocking their opponents by 21-12. The last round determined how Praveen/Melati could take gold medal at French Open 2019 home with them. (*)