Life Style
The ONE Legian Bali Employee Got The ROTY 2019 Award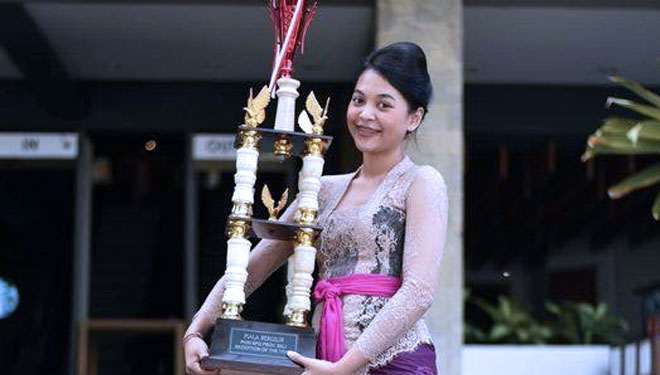 TIMESSINGAPORE, DENPASAR – Receptionist of the Year 2019 (ROTY 2019) is a national championship partnering with Hotel Front Liners Association (HFLA) to find the receptionist of the year. This time The ONE Legian Bali hotel receptionist Ida Ayu Dinda Intening Anggraghani managed to bring the award to her place of work.
The award which was given on October 29th 2019 in STIPAR Atmajaya was aimed to find professional employees on the industry. ROTY 2019 is one prestigious championship for all hotel in Bali especially.
The competition's main objective is to be a training tool for current and future generations of receptionists so that they can provide excellence in service and excel in the hospitality industry.
Dinda was the lucky girl with fascinating skill that eventually could bring two award from ROTY 2019. Beside nominated as the winner, she was also bominated as the Best Performance of ROTY 2019.
" I didn't expect at all that I will be the winner of this event. It's so surprising that I could compete with another 59 wonderful receptionists and win this competition," Dinda said.
Comprising of several different stages in the championship, this contest looks to find the best of the best. The rounds comprise of a Written Assessment, Interview, Written Examination.
Beside The ONE Legian Bali, there are several others talented receptionists such as from the The Haven and Alila Seminyak which won the 12th Receptionist of the Year 2019 (ROTY 2019) and will continue to compete on national level by November 23rd 2019.(*)