Life Style
Endog-Endogan, the Easter Egg of Muslims in Banyuwangi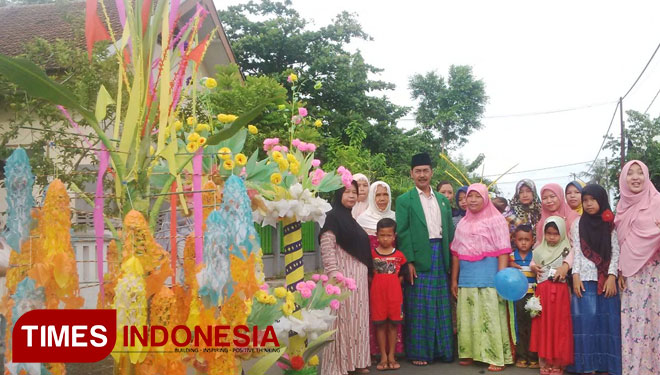 TIMESSINGAPORE, BANYUWANGI – There is such similar party as the Easter which so called as Endog-Endogan in Banyuwangi. Endog is a local language which means egg. This party is held to celebrate which is believed to be the birthday of muslims' prophet Muhammed.
Endog-Endogan was firstly introduced by an elder and a religion figure in Banyuwangi KH Abdullah Faqih Cemoro Singojuruh. This then, become a tradition that conducted till now.
The Banyuwangi Community at then was known as a which love to celebrate almost every occasion they had such as birthday, the first day of farming, harvest day, and several other occasion.
This tradition was also become one of their way to show their gratitude to the Lord for giving them Mohammed as their guidance.
Before the Endog-Endogan day, the community will paint the Reog with some flowers. This flower represent their happiness to welcome the birth of their prophet.
Some of them will also draw eyes and nose and also mouth and then dressed the egg. They will decorate the egg with typical Banyuwangi headress.
Endog-Endogan or Easter followed by man and woman of Banyuwangi community. All of them will dress up in white which symbolize the purity as when a baby just born. (*)