Travel
Ijen Crater Nature Park Has Been Reopened for Public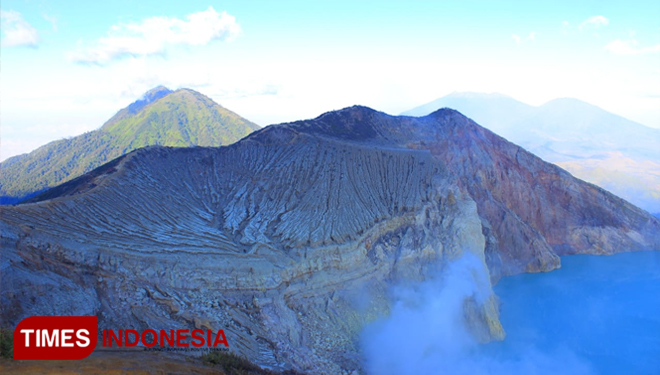 TIMESSINGAPORE, JAKARTA – After being closed for public for 18 days due to the forest fire happened recently, The Ijen Crater Nature Park now has been reopened for public. The national park officially reopened today Thursday (7/11/2019).
The announcement was distributed by the Direktorat Jenderal Konservasi Sumber Daya Alam dan Ekosistem, Balai Besar Konservasi Sumber Daya Alam Jatim in a formal letter by November 5th 2019.
However, the visitors only allowed not more than 1 km away from the crater it. "It means the crater is actually has yellow alert that why we can go down to the crater," The Head of Tourism Department Harry Patriantono said.
He also explained that these prohibition was created to ensure the tourist's safety due to the rain and strong winds.
As has been reported, the Ijen Crater was temporarily closed for public due to the fires burning the forest around the area. This sad accident was happened and started on Saturday (19/10/2019).
To keep everyone's safety and to make less victim the local government decided to close the Ijen Crater Nature Park which has been known by their with it's beautiful blue fire on Sunday (20/10/2019). (*)