Travel
The Christmas Joy at Aston Kuta Hotel & Residence Bali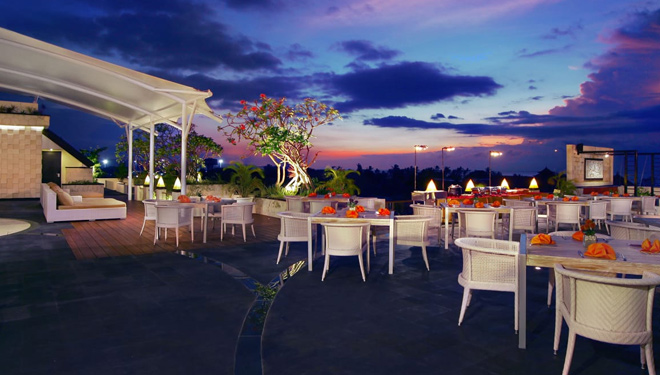 TIMESSINGAPORE, DENPASAR – Aston Kuta Hotel & Residence Bali has prepared a promotion to welcome the Christmas joy in Bali.
The promotion named Merry Berry Christmas Eve Dinner and Jolly Time Christmas Brunch with Santa will be taking place at Sugar and Spice Restaurant, Aston Kuta Hotel & Residence Bali.
To celebrate the Christmas Day, Aston Kuta Hotel & Residence will be serving various special buffet on 24 December 2019. The Food & Beverage Team will be serving Roasted Turkey, various pasta, Wiener Schnitzel, Chicken Cacciatore, Fish Piccata Milanese, Baked Beef Lasagna, various cakes and sweets, and desserts, for IDR 250,000 per pax.
"Enjoying the year-end holiday in Bali and celebrating the Christmas Day can be a very good opportunity to spend the quality time with family and friends. We hope that we can provide the best service to whoever celebrating the Christmas Day this year," said Rianty Gumelar, the Marketing Communication of Aston Kuta.
This Christmas buffet dinner will be available from 6 p.m. to 10 p.m. WITA (Indonesian Central Time), and there will be a special visitation from Santa Claus that will make the Chirstmas Eve more complete and enjoyable. Make sure you get the Free First Drink by doing a reservation via WhatsApp.
Do not forget to invite your family and relatives to enjoy the Christmas Brunch with Santa on the Christmas Day, 25 December 2019, starting from 11.30 a.m. to 3 p.m. by purchasing a coupon worth IDR 100,000.
The coupon can be redeemed to various menu in the food stall, such as Carving Peking Duck, various pasta, burger, hotdog, and so many more at Sugar & Spice restaurant. Besides, there will be a special performance by Christmas Choir from Hope Children's Home Orphanage.
For the reservation and further information, please visit our website at kuta.astonhotelsinternational.com or contact us via WhatsApp +62 818 0588 5888. (*)