Travel
The Sanctoo Villas and Spa Bali Gets Agoda Gold Circle 2019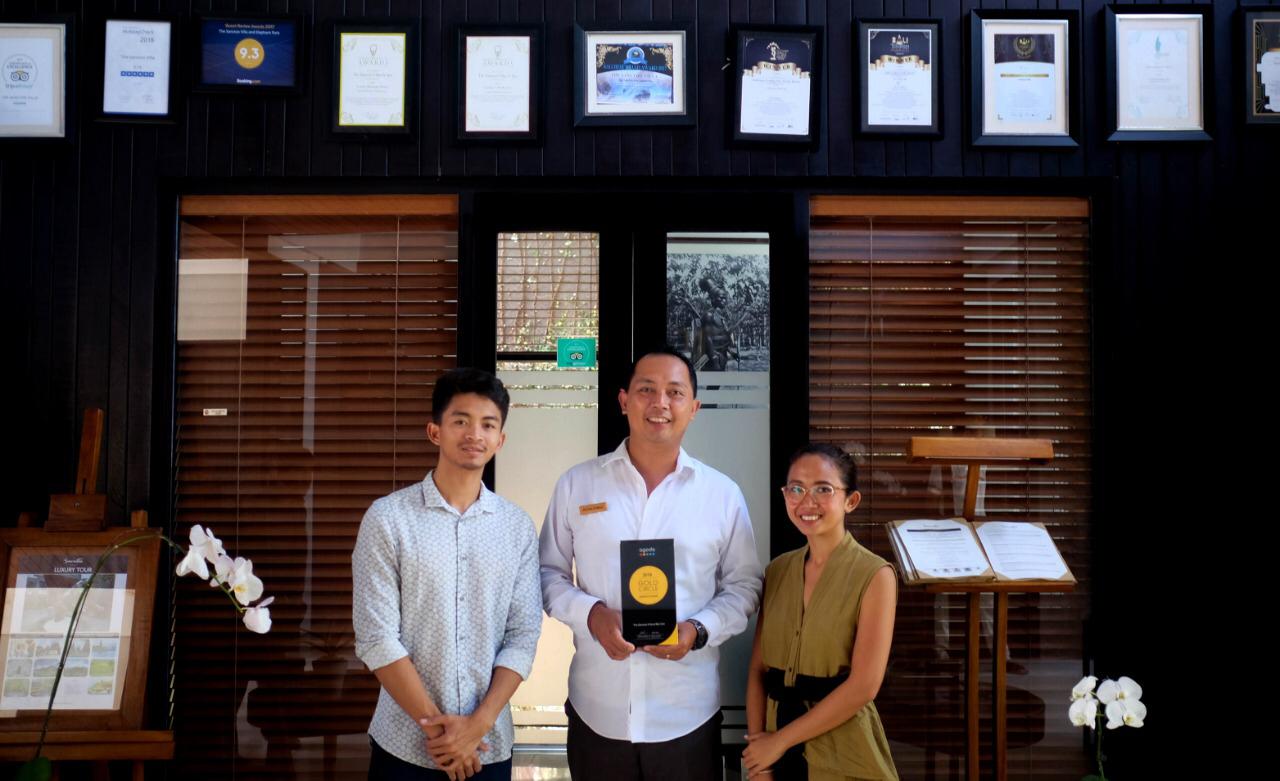 TIMESSINGAPORE, DENPASAR – Agoda gives The Sanctoo Villas and Spa Bali an Agoda Gold Circle 2019. This award was given for their excellent services and for becoming a comfortable place to stay. This assessment was from the Agoda reviewers who happened to stay at this hotel
This award was given on Saturday (23/11/2019) atSt Regis Bali Resort, Nusa Dua - Bali. Agoda Gold Circle Award honors Agoda's hotel partners' superior service, high scoring peer-to-peer reviews on Agoda, pricing and availability excellence.
"Its a wonderful thing for The Sanctoo Villas & Spa Bali to have such an award from Agoda. It's also our first award from Agoda. And we are so proud of it," Anak Agung Gde Mahawisesa, Executive Direktur PT Pesona Aura Bali - The Sanctoo Villas & Spa said.
Still according to him, they've been lucky to get such an award. This award shows that The Sanctoo Villas & Spa Bali has fulfill a certification to be a comfortable place to stay for their customers.
The Sanctoo Villas & Spa is a boutique resort with 12 villas which located next to Bali Zoo. This place is a perfect to stay and to spend your time with your family during your vacation.
This place has king size master bedroom along with a private pool on each villa. By booking your room at this resort you could get a free access to enter the Bali Zoo anytime you want.
The Sanctoo Villas and Spa also offers you a competitive price with an excellent service. You will never regret picking this place as your place to stay during your vacation in Bali. (*)