Economy
Get the Exquisite Taste of East Nusa Tenggara Coffee at The World Economic Forum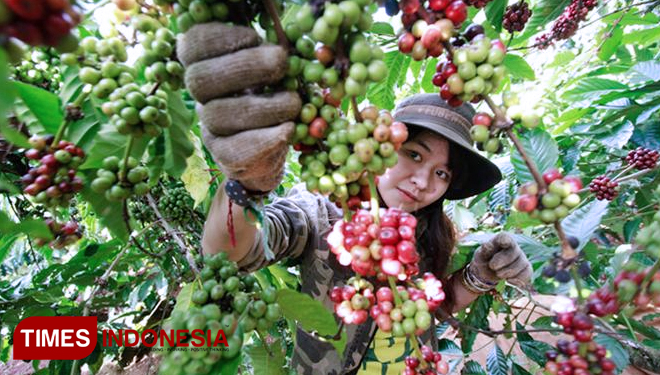 TIMESSINGAPORE, JAKARTA – The World Economic Forum (WEF) has been held in Davos, Swiss. This meeting is one of the way for the economic diplomacy, country branding, as well to open the global market especially between the two countries.
This meeting is conducted for four days staring from January 21st to January 24th 2020. On the occasion, the East Nusa Tenggara Coffee and hats were also introduced as the local products of Indonesia.
The meeting is attended by around 3.000 people including the leader of the country, some representative of several companies, politician, and several scientists of 90 countries including 500 journalist from around the world.
As to match the main issue of the WEF "The Sustainable Development", Indonesia brought and introduced some local product of East Nusa Tenggara to the meeting.
For this occasion, Indonesia trying to introduce the East Nusa Tenggara coffe and hats to the audience.
"These products involved the local community of East Nusa Tenggara which is very suitable and match to the main topic of discussion of the meeting," Johnny G Plate, the Minister of Communication and Informatics said on Tuesday (21/1/2020).
The World Economic Forum (WEF) which will be held for four days in Davos, Swiss will also discuss about trading strategy, digital economy, tourism and creative economy, and also smart city appliances. In addition, Indonesian cultural show, some culinary and artistic performances will also be performed on the event. (*)