Life Style
Visit an Amazing Painting Exhibition by Anton Subiyanto at ARTOTEL Sanur Bali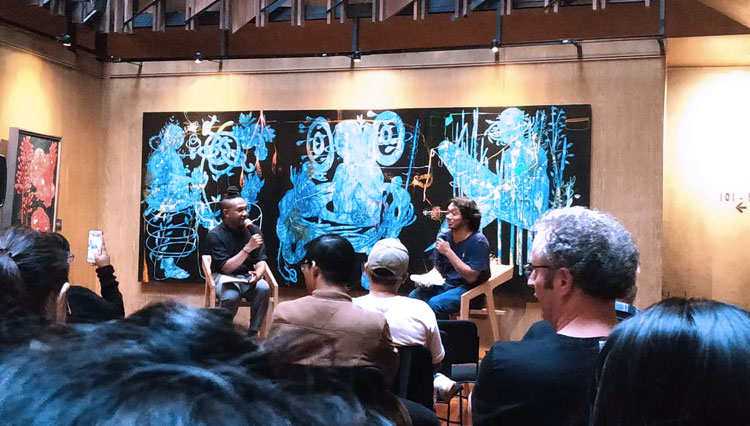 TIMESSINGAPORE, DENPASAR – ARTOTEL Sanur Bali hold Anton Subiyanto to do some painting exhibition on their ARTSPACE on Thursday (30/1/2020). The exhibition take "Invisible Journey" as their main theme.
The exhibition was planned to be held for two months starting from January 30th to March 31st 2020.
Anton Subiyanto is an artist originally came from Yogyakarta. He was born in 1980 and had his bachelor degree at the Institut Seni Indonesia (Art Institute of Indonesia) in Yogyakarta.
He actively participated in several art exhibition events in domestic and foreign countries such as the one in Malaysia and Australia. On 2014, this guy achieved Southeast Asia Painting of the Year Award by United Overseas Bank (UOB).
"Human has no boundaries to travel from one place to another, this is what I was trying to tell through my painting," Anton said.
In another hand, the Regional General Manager ARTOTEL Sanur, Goya A. Mahmud said that the hotel feel honored and pleased that Subiyanto willingly exhibit his paintings on his hotel.
"We hope that everyone will enjoy this painting exhibition," the General Manager of ARTOTEL Sanur Bali which located at Jalan Kumba Sari, no 1, Sanur, Kota Denpasar, Bali added. (*)