Education
Radial Relaxation Retinectomy, New Eye Surgery Method to Prevent Blindness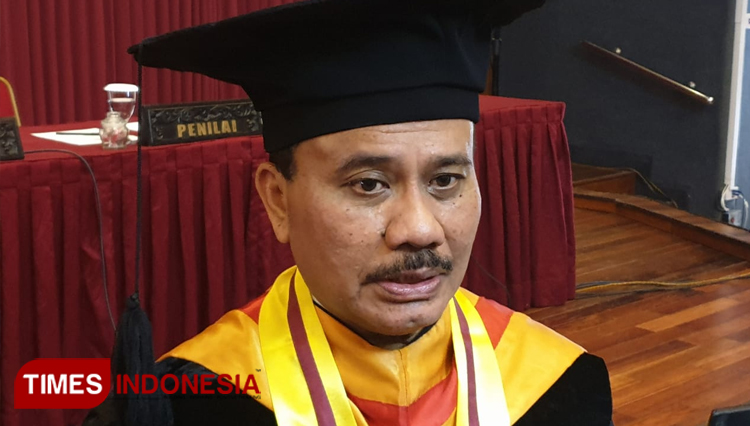 TIMESSINGAPORE, YOGYAKARTA – There is a new method to prevent people from blindness. This method so called as Radial Relaxation Rectinectomy which was invented by Waldensius Girsang.
Waldensius Girsang was a doctoral students at Faculty of Medicine, Public Health and Nursing of Gajah Mada University. He achieved his doctoral degree on Monday (3/2/2020) by bringing up the Radial Relaxation Rectinectomy as his main topic of thesis.
The guy said that the condition of retinal detachment must be treated immediately to maintain visual function and prevent blindness using this method before it's too late.
"The method I found has a better and maximum result to reduce the retinal detachment," Girsang explained about his new eye surgery method.
Whereas the surgery normally done by cross incision, the radial method will need to make an incision on the eye radially. Unfortunately, this technique causes frequent side effects and redetachment because of the stretch of the remaining tissues.
The doctor also urges to substitute silicone oil tamponade with gas tamponade in radial relaxation retinectomy for retinal detachment. It will save the money since the gas tamponade need no further surgery to remove it.
According to Waldensisus Girsang, some people who see mosquitoes flying around them infact there wasn't, or may be seeing some lightning over and over need to check themselves to their doctor. "Who knows they need the Radial Relaxation Retinectomy method for their eyes," the doctor said. (*)